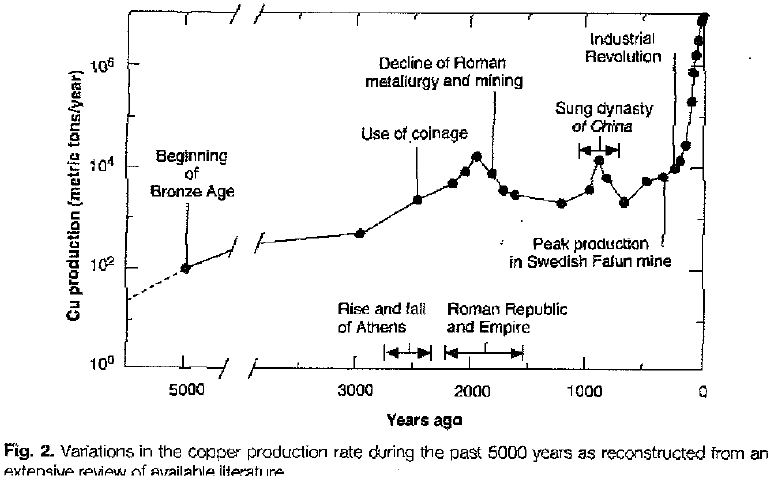 This is a chart which seems to show that empires decline well before they fall, as shown by a sharp drop-off in copper production before the end.

I am absolutely not qualified to judge whether this is based on plausible information. If you know some appropriate history, what do you think?

This entry was posted at http://nancylebov.dreamwidth.org/1036375.html. Comments are welcome here or there.
comments so far on that entry.